Swiss Society for Neuroscience
Newsletter – April 13, 2021
Dear SSN Member
Dear Neuroscientist working in Switzerland
Please receive this first Newsletter from the Swiss Society for Neuroscience (SSN)!
Did you know that the SSN
holds yearly Annual Meetings for all Neuroscience Disciplines across Swiss Cities

distributes Travel Grants to students and early postdocs 4 times per year

awards an Annual Best Publication Award

supports the young SSN and its many events for the young members

joined FENS in 1998

has a new website (swissneuroscience.ch) and a Twitter feed (@SwissSocNeuro)?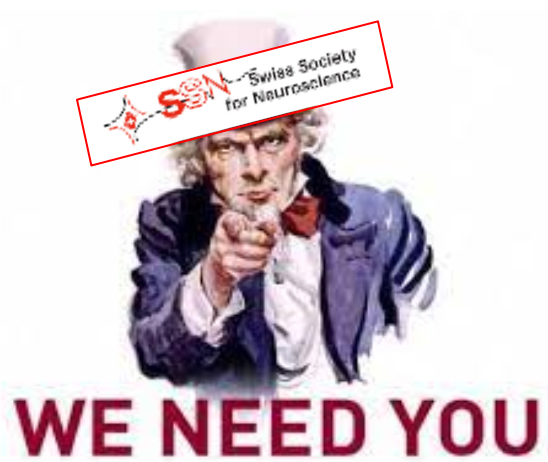 We need you to keep offering these and more activities!
Renew your membership today
(Student 40 CHF, Faculty 100 CHF)!
participate at the SSN2022 meeting for free

register for FENS Forum 2022 at a reduced fee

compete for a Travel Grant to your favorite event

receive curated info about Neuroscience events across Switzerland

participate at ySSN's activities

stay updated about Swiss Science Policies
We will be soon in touch again with more news. In the meantime, we look forward in hearing from you! The SSN is made by its members and works for its members – so do not miss the opportunity to participate.
Yours sincerely,



SSN President

® Swiss Society for Neuroscience, 2021
https://www.swissneuroscience.ch
Zurich, Switzerland | contact@swissneuroscience.ch
Having trouble viewing this newsletter?
View the web version here.
Want to Unsubscribe from this newsletter? Click Here