Swiss Society for Neuroscience
Newsletter – March 13th, 2023


SSN Spring Newsletter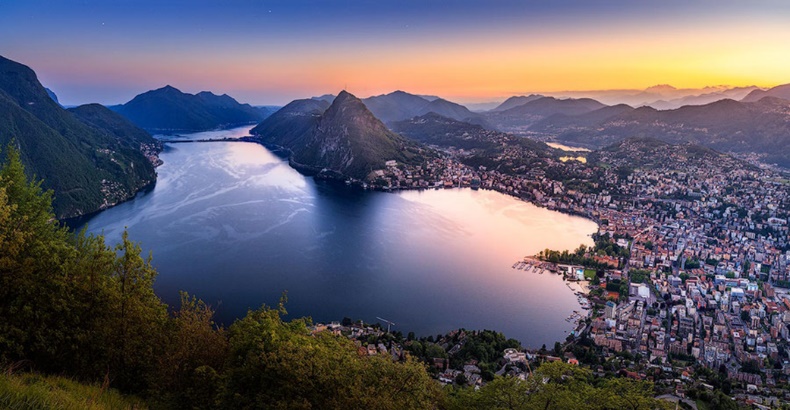 Dear SSN Member, Dear Neuroscientist working in Switzerland
!! Registration now open !!
The SSN Annual Meeting
takes place on June 9-10, 2023
at the Università della Svizzera Italiana (USI), Lugano
This is a first-ever gathering of the SSN community in the South of Switzerland, on the new Campus Est of USI, a few steps away from the shores of Lake Lugano. We put together an attractive program, featuring international leaders Prof. Gilles Laurent and Prof. Maiken Nedergaard as Keynote Speakers, presenting five Symposia on molecular, systems and behavioral neuroscience, Poster Sessions, a Lido Standing Dinner on the Lake, Best Publication and Poster Award sessions, and much more. The Young Swiss Society for Neuroscience (ySSN) holds its annual Early-Career Researchers Symposium in a Pre-Conference Event in Lugano (June 8-9), which includes, amongst many highlights, the First Ticino/Italy Neuroscience Forum and topical workshops for Early Career Scientists.
There will also be votations on newly nominated members for the SSN Council. Watch out for their profiles that we will send to you soon.
!!Proceed with your registration soon to ensure your spot
and to profit from the pre-reserved and affordable housing options close to the meeting site!!
Here some of the most important details to take note of:
- Participation is free for SSN members. Renew your membership now! Registration for the meeting will open on 13 March 2023 and remain open until the close of the Meeting at 18.00 h on 10 June 2023. However, free registration for Members ends on 26 May 2023 by midnight. Late registration by members is possible at the cost of CHF50.
- Print your personalized registration confirmation email, and bring it with you to the Meeting. To obtain entry to the Meeting you must present your confirmation email at the conference admission desk.
- The meeting provides a half-day credit for continuous education in animal experimentation.
-Poster sites will be attributed on a first-come, first-serve basis. We have many boards ready but nevertheless encourage you to submit your abstract promptly. Make sure you can compete for one of our coveted Poster Prizes!
- Abstract submission for SSN2023 will open starting on Monday 13 March 2023, 0:00 h, and closes on Friday 26 May 23.59 h.
- For the social event, there is a cost of 30CHF, and due to catering constraints, the number of participants will be limited. So, if you wish to attend this event, you must notify Marianne by this email marianne.ortner@eoc.ch as soon as possible.
-The meeting will not be hybrid. Only personal attendance is possible.
-Please note that by choosing to attend this Meeting, you accept the possibility that you might appear in photographs, videos, security recordings, etc.; and also that these media might be used for publications. You agree that by attending the meeting you implicity give your permission for such publications.
For the nominated SSN council member candidates, watch out for information coming soon!
Warm regards,


Anita Lüthi, SSN President
For all points highlighted here and much more, please consult www.swissneuroscience.ch and @SwissSocNeuro!

® Swiss Society for Neuroscience, 2021
https://www.swissneuroscience.ch
Zurich, Switzerland | contact@swissneuroscience.ch
Having trouble viewing this newsletter?
View the web version here.
Want to Unsubscribe from this newsletter? Click Here